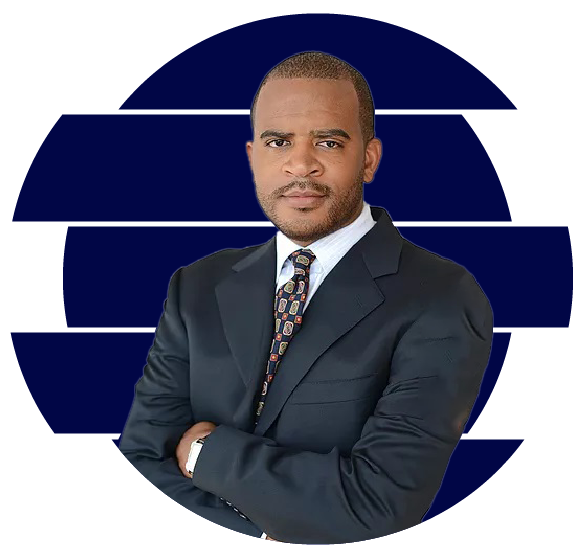 One of "Philadelphia's Top Most Influential African-American To Watch Under The Age Of 40"
– The Philadelphia Tribune
Charles Wilson is a gifted motivational speaker, author, commercial nuclear operations trainer and entrepreneur. A pillar in his community, this Chicago native has risen to the top of the nuclear energy sector by gaining national notoriety for his role in implementing critical thinking curriculum and advocating for minority visibility in STEM-related careers.
Wilson first began his journey at age seventeen after a childhood friend recruited him to enlist in the United States Navy. Although a rather serendipitous move, he scored in the highest percentile on the aptitude test, making him eligible for the most elite job assignments in the Navy—including the Nuclear Propulsion Program. This newfound role would be his first introduction into a career in nuclear energy.
Driven by the desire to one day gain financial independence, Wilson—the eldest of three, served over six years in the U.S. Navy and earned the distinct titles of Certified Nuclear Mechanical Operator and Engineering Laboratory Technician aboard two naval submarines. Proving to be invaluable, Wilson accredits his naval experience for helping to launching his post-naval career in the commercial nuclear industry.
In 2004, Wilson accepted a position with Exelon Nuclear—the nation's largest competitive energy distributor. His career breakthrough moment came after receiving his Nuclear Instructor Certification which allowed him to teach and train, for over a decade, in his field of expertise for most of the commercial nuclear fleets.
Currently, Wilson is the Managing Partner at CW Consulting Group, CEO of the non-profit organization Legacy Nexus Foundation. One of his proudest accomplishment is in the co-creation of the Legacy Nexus Program Critical Thinking and Behavior Change curriculum. Since its launch in 2009, the curriculum has been facilitated to nearly 4,000 students in more than 40 schools and educational institutions across the Chicagoland, Pennsylvania and Arizona areas. Additionally, the work of Legacy Nexus Foundation has included annual Youth Energy and Construction Conferences across the US and the Young Feminine Hygiene Initiative. He is the Founder and Sponsor Representative for his company's Legacy Builders Apprenticeship Academies. These academies deliver apprenticeship training in the construction trades and trainees receive nationally recognized, industry credentials upon completion.
Along with attaining his certification as a Senior Reactor Operator (SRO) Trainer, one of the most highly regarded and respected accomplishments in the commercial nuclear industry, Wilson has been deemed one of the leaders of the new school for his vision and forward-thinking. The Philadelphia Tribune called him one of "Philadelphia's Top 10 Most Influential African-Americans to Watch Under the Age of 40" in 2014. In April 2015, he was requested by Congressman Bobby Rush (IL) to testify as an expert witness before the U.S. House of Representatives' Energy and Power Subcommittee for the "Title II: 21st Century Workforce" bill. He was recognized by the Chicago Defender in 2016 as one of Chicago's "50 Men of Excellence." His company, CW Consulting Group, was recognized by the Small Business Administration as the 2017 State of Maryland Veteran Owned Business of the Year. In July 2019, Charles authored and self-published his first book, "A Love Letter: Pocket Guide to Values."
Balancing his work and personal life has never been a challenge for Wilson who admits to intertwining the two. "My work and personal life are integrated. For me it's all personal because I'm walking in my purpose." The father of three is well on his way to bringing more awareness to the fields of energy and manufacturing and the economic opportunities they afford minorities, veterans and people of color, who are often times left out of the conversation. On a mission to change the public perception of the career opportunities in these fields, Wilson's life motto is, "Be courageous. For if not us, then who? We are they."